Project Brief
Design a sustainable housewares product to be sold at The Ohio State University's Design Holiday Market. 

8 weeks
August Majtenyi
Leila Akberdin
The Bean Bag is a sustainable grocery bag that is intended to not only be made from sustainable practices, but to also promote and inspire sustainable behaviors. 
The Bean Bag is a biodegradable structure made of burlap and coated with bio-plastic. The design of the bag features convertible straps that can change the bag from a normal hand bag to a backpack. This is intended to make it easier for users to bike or walk to the grocery in an effort to decrease emissions from car commutes. 
Additionally, the bag aims to promote sustainable grocery shopping habits by mimicking the United States' "My Plate" nutritional guidelines through removable dividers. The dividers feature larger sections for produce and smaller sections for protein to nudge towards decreasing the environmental impact of consuming meat.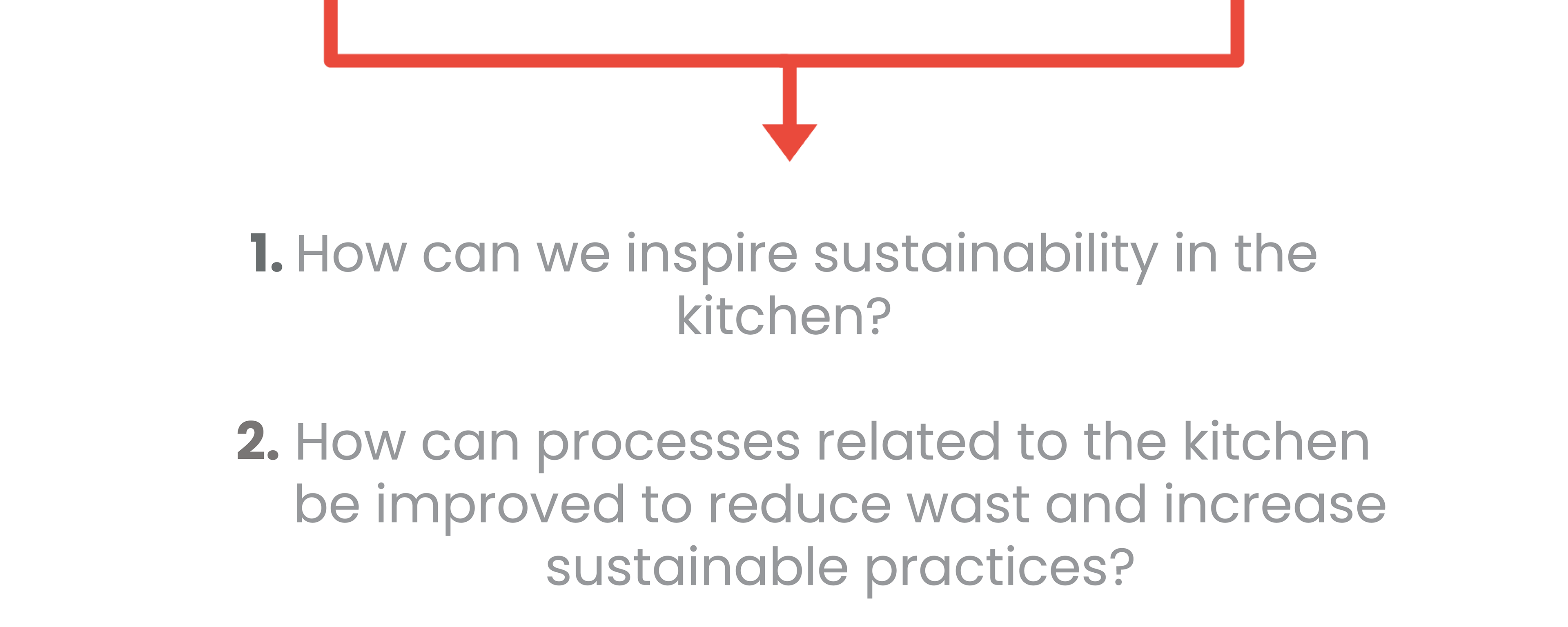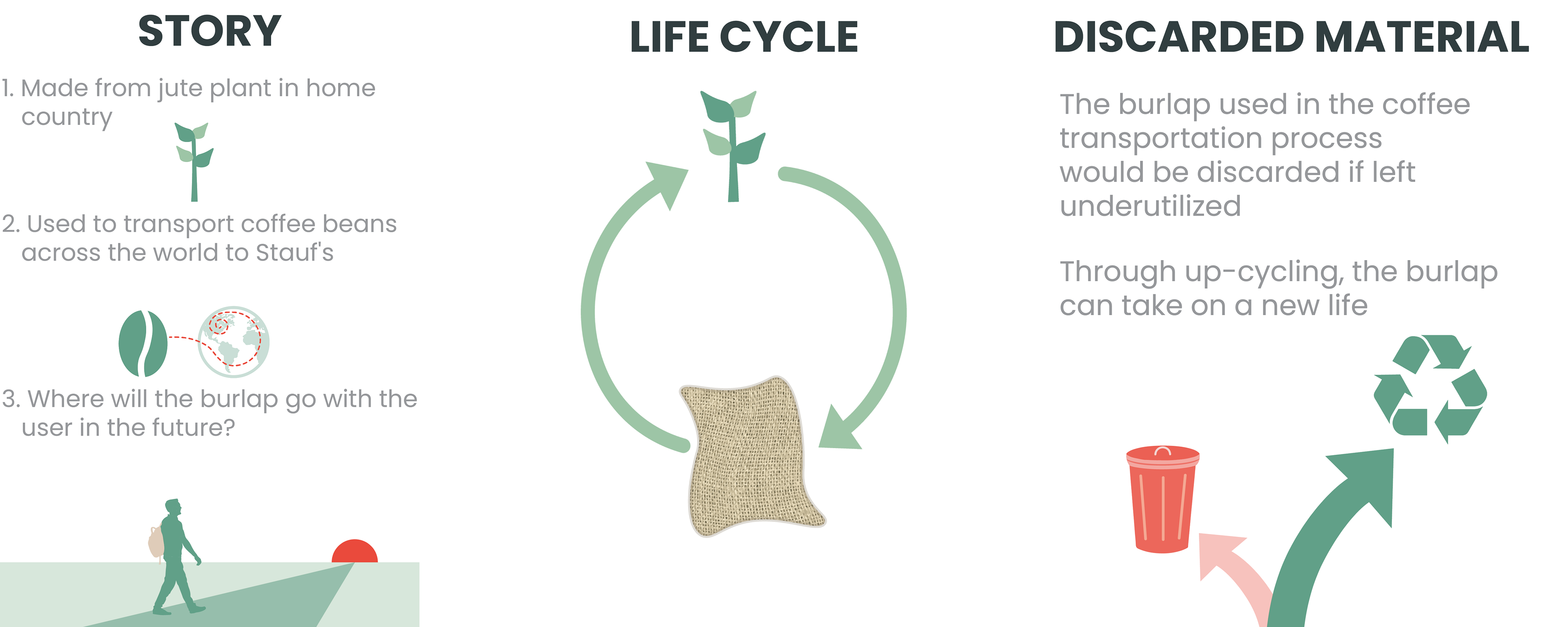 Additional research was conducted at whole foods to understand why people use reusable grocery bags and what they enjoy about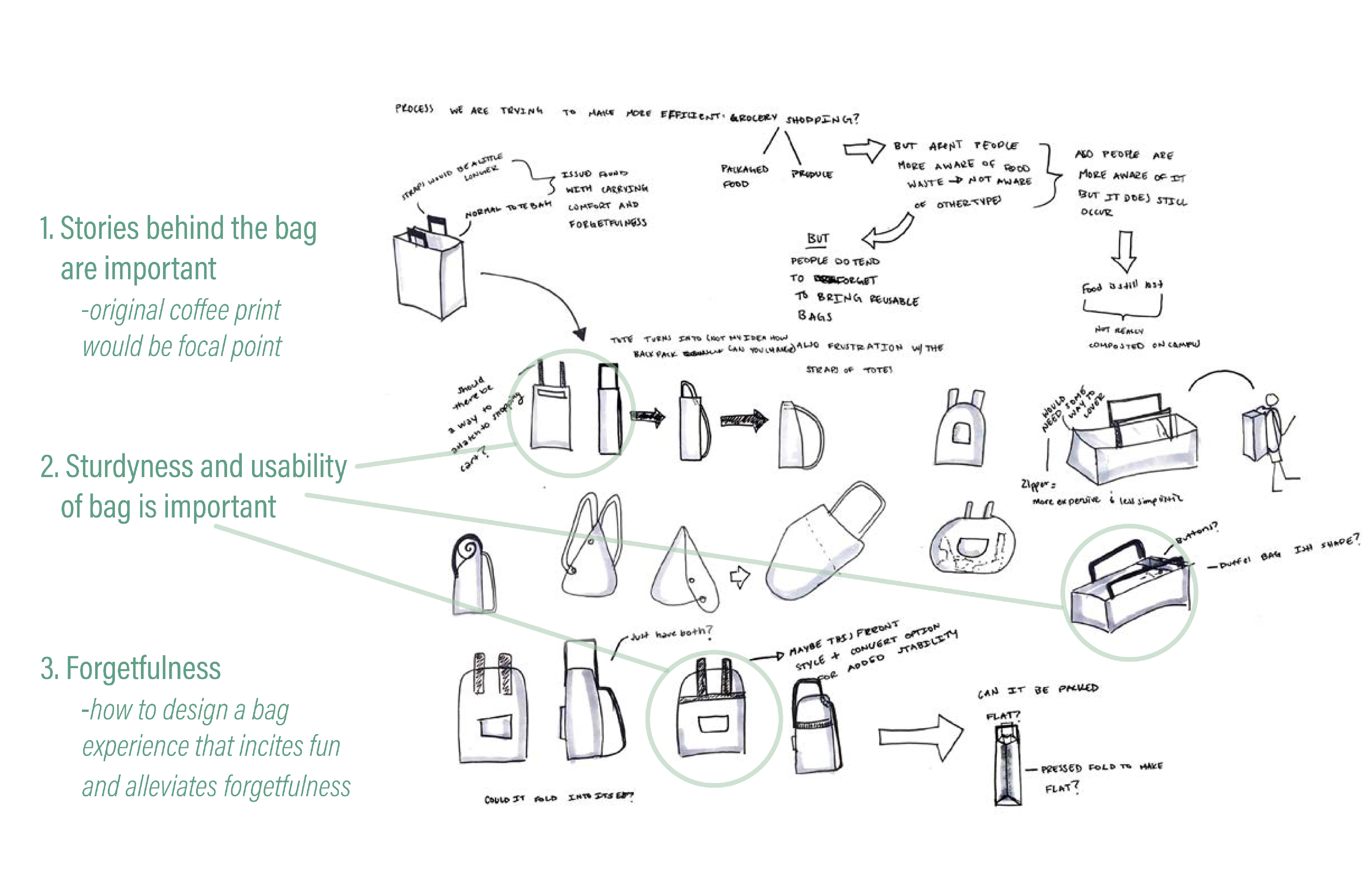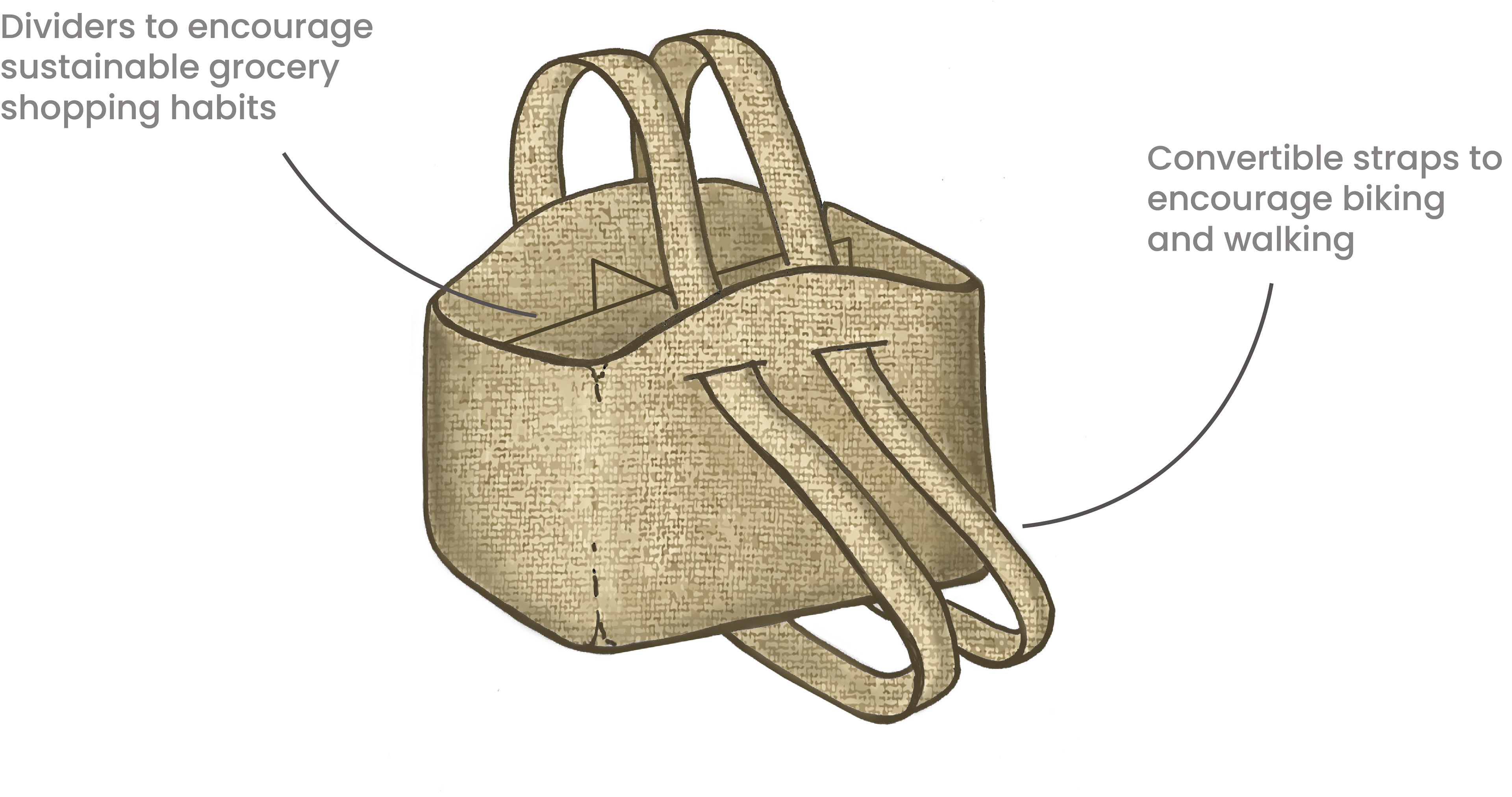 Additional design research techniques were implemented to understand what users need when grocery shopping.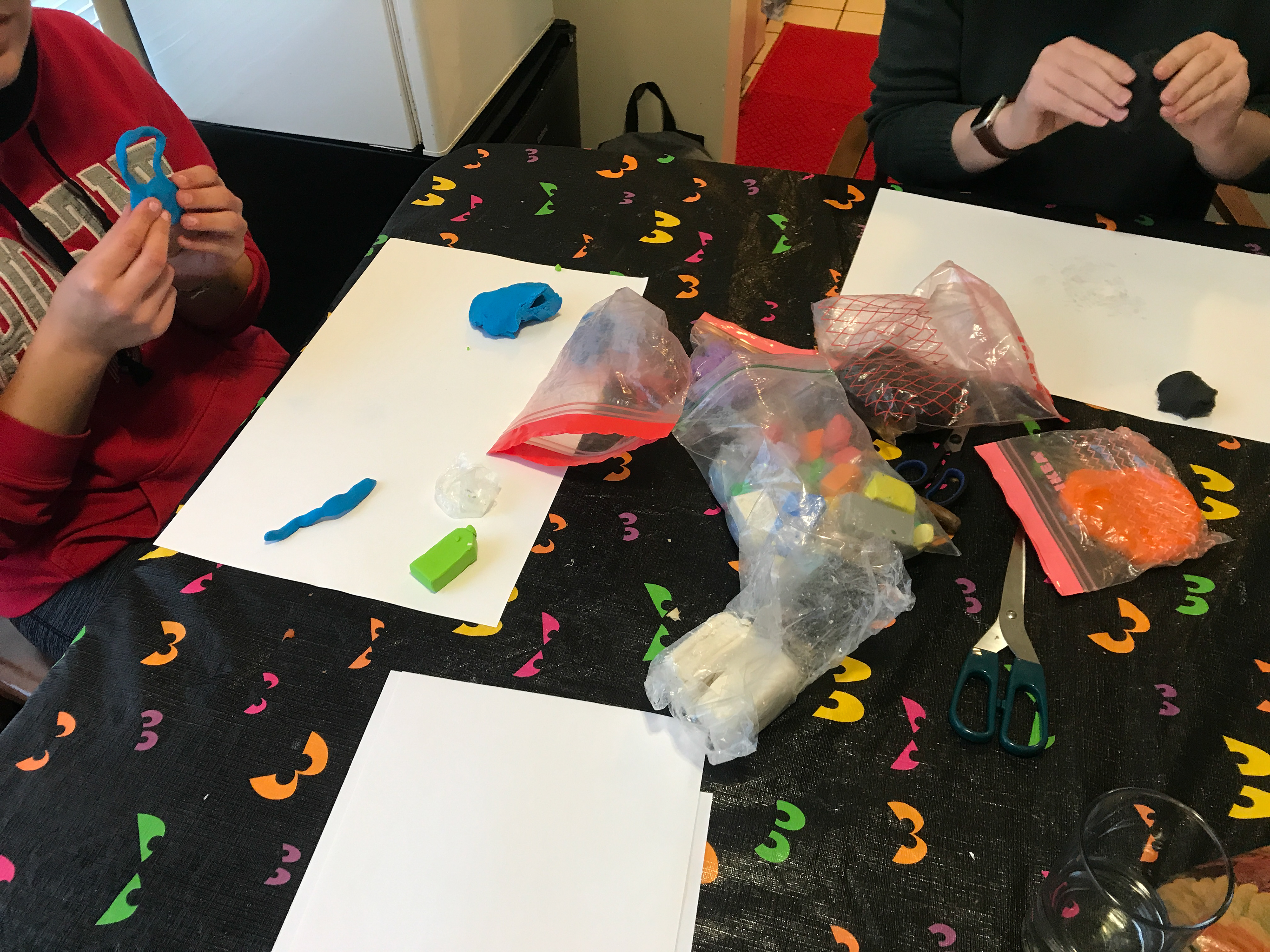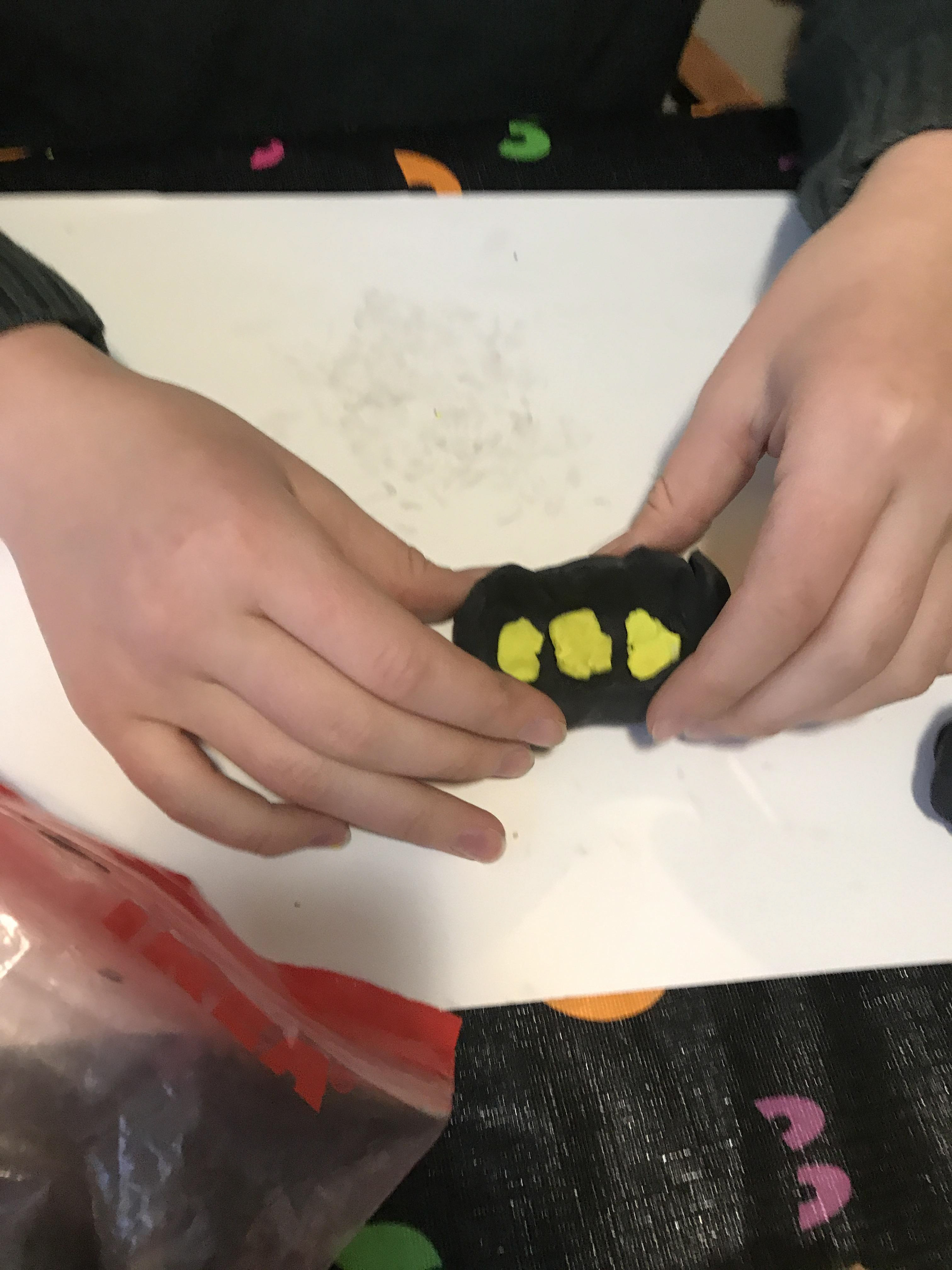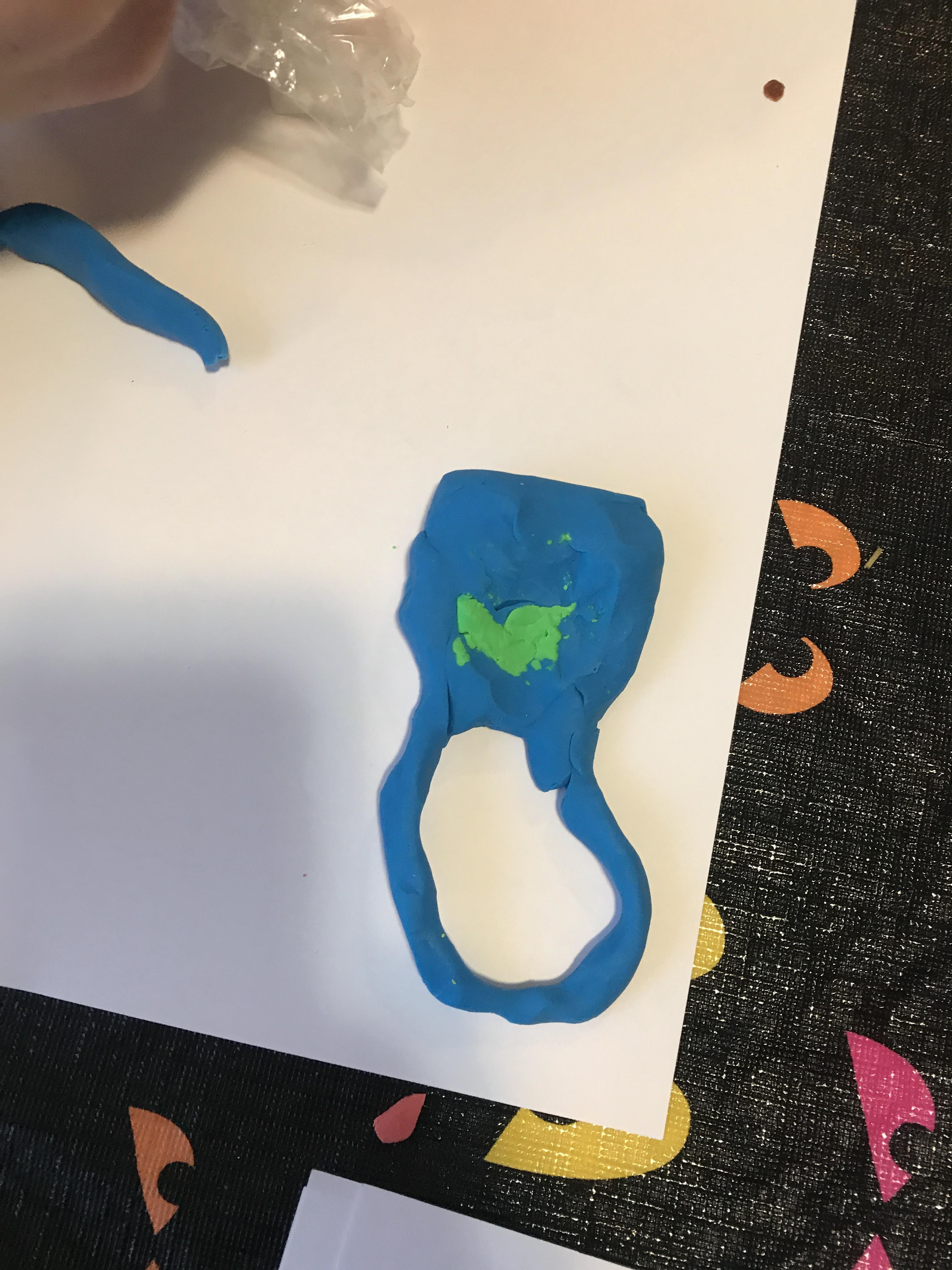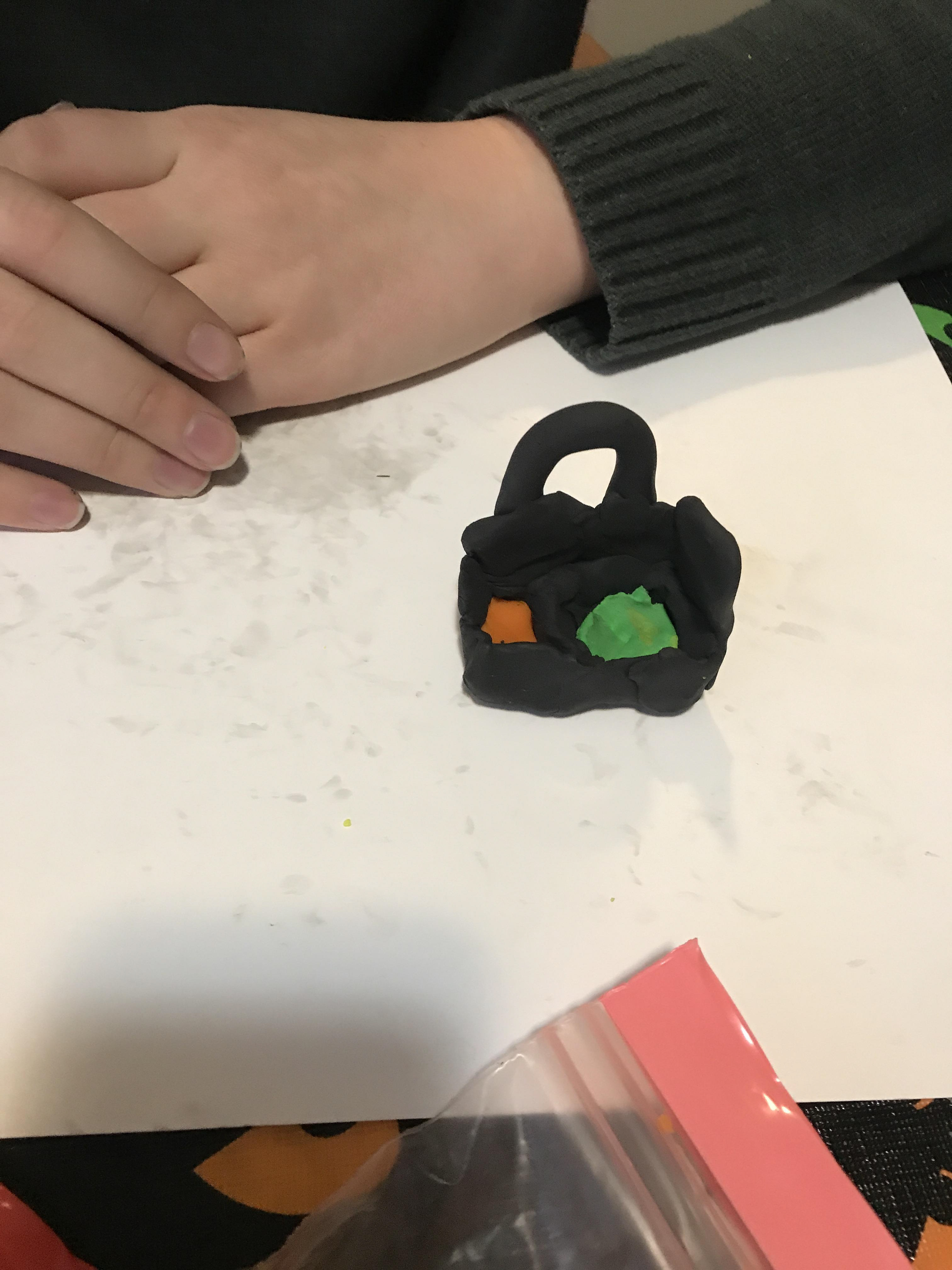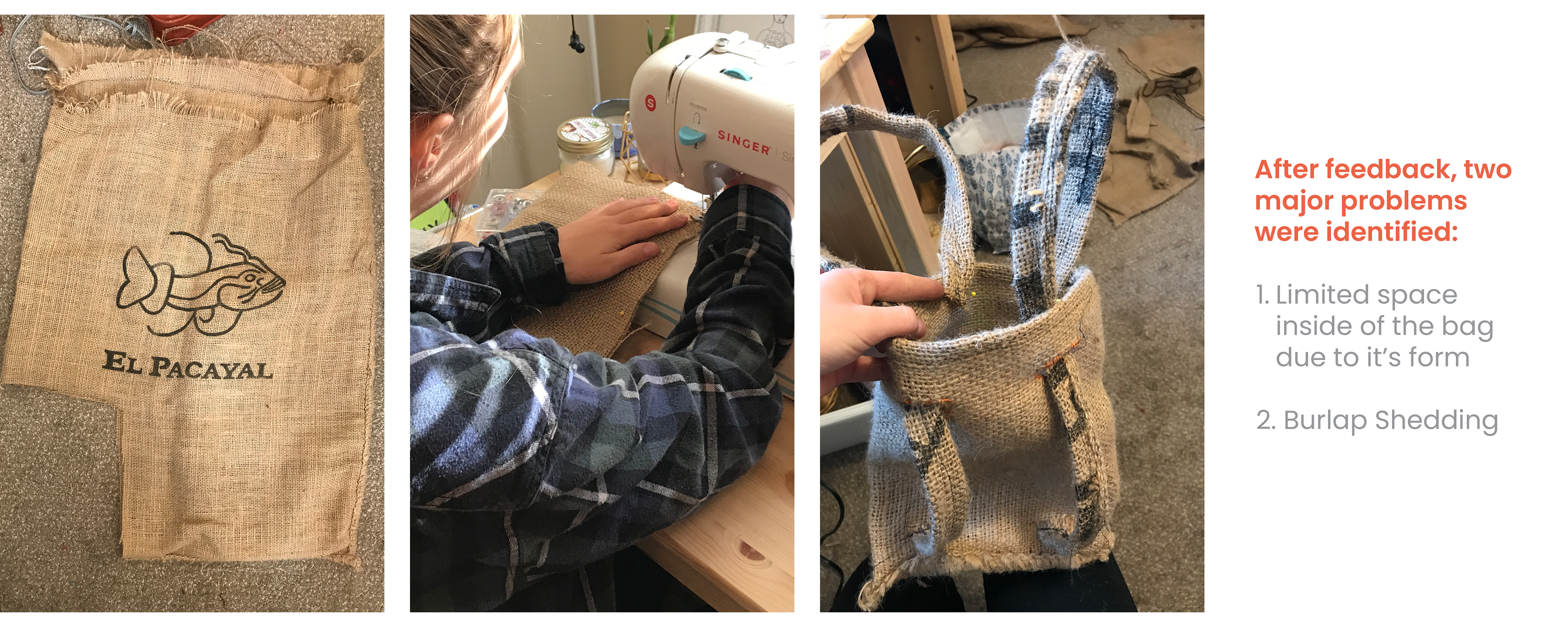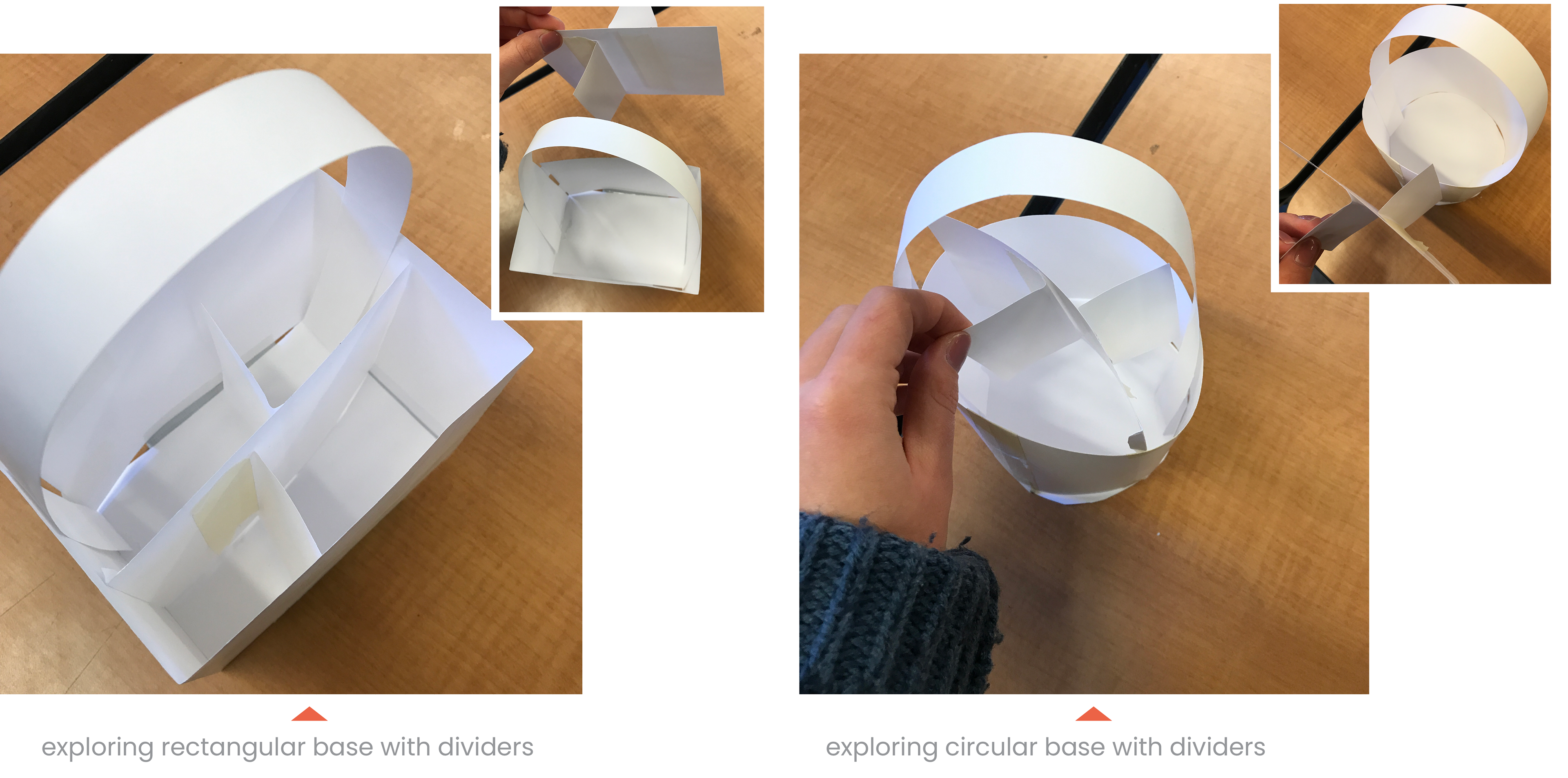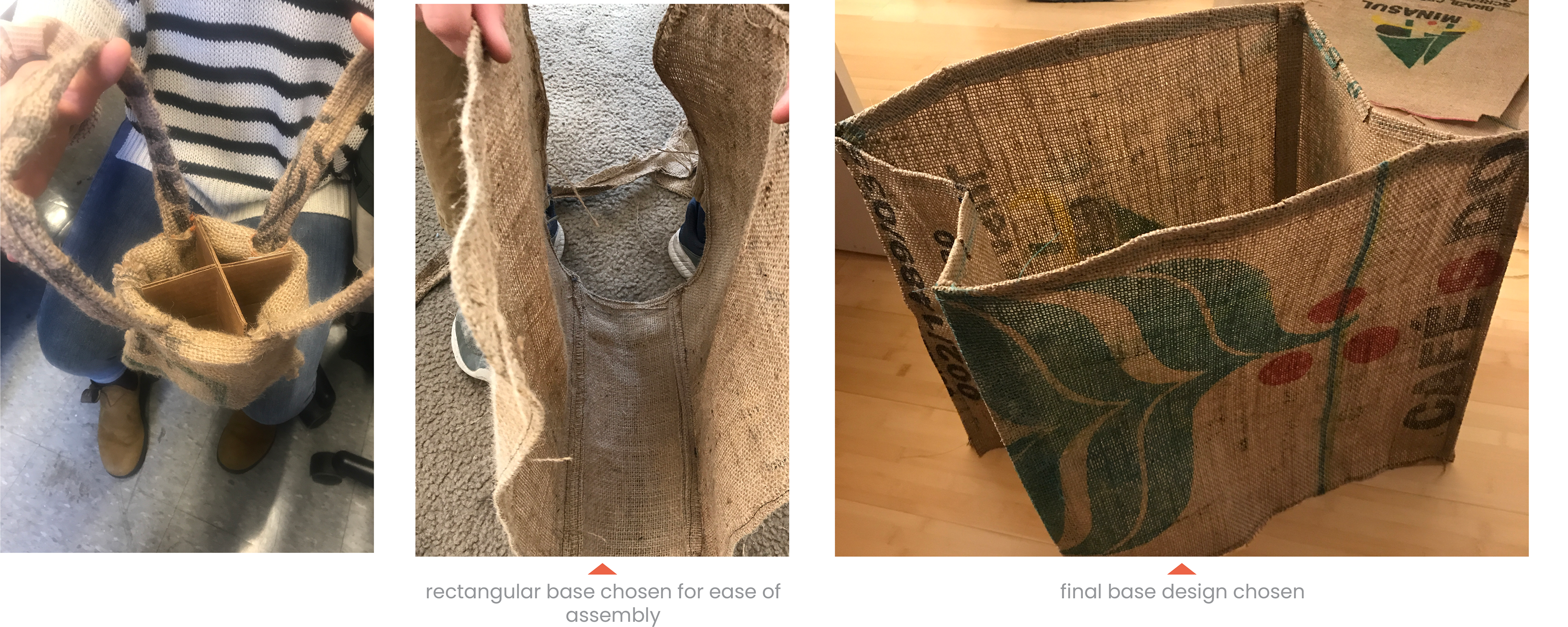 A bio-plastic coating was developed and tested to address the issue of burlap shedding through sustainable means. The various methods below were used to determine the ideal recipe.